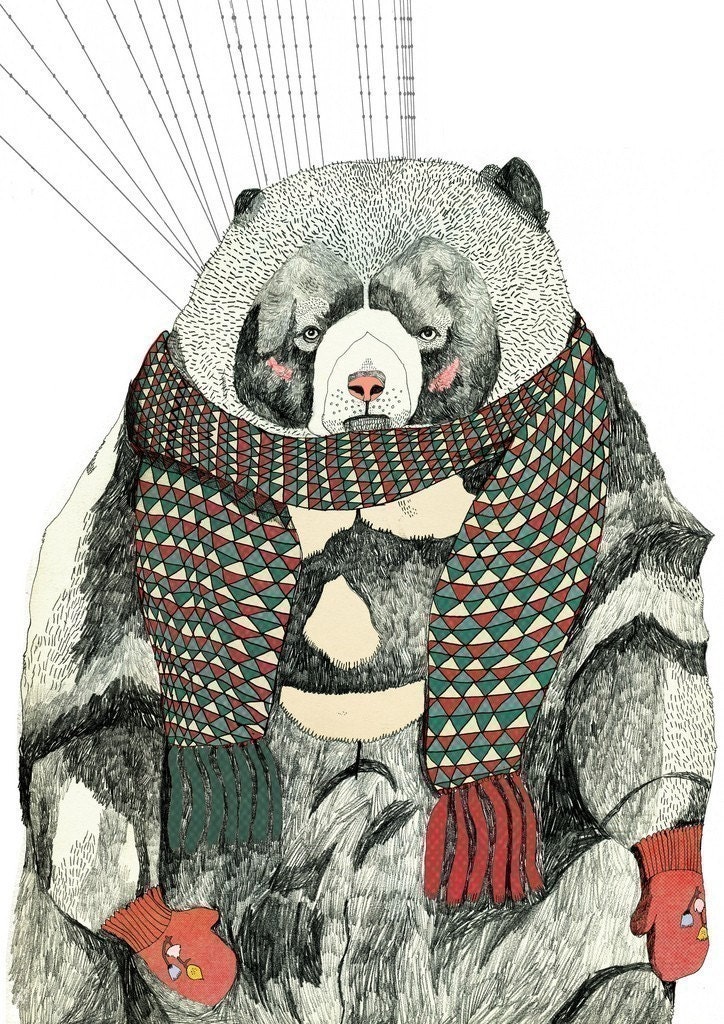 "Woolly Bear," by Julia Pott.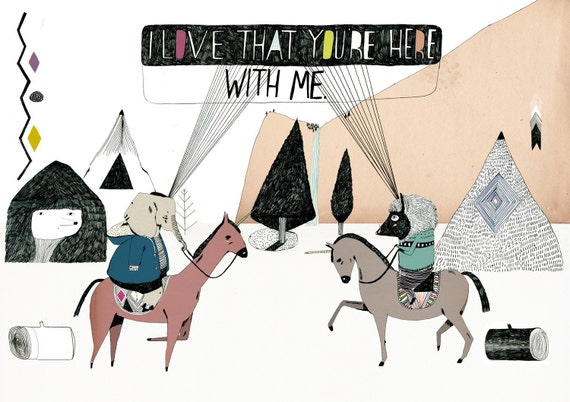 "Here With Me," by Julia Pott.
The artwork of Julia Pott is totally up my alley. I love how her pieces have a hand-made illustrative quality, while still being very graphic as well. Her
etsy shop
is currently under construction, but is said to be up and running again as of January 23rd.
Although I've definitely gone through a phase of trying to eat low-carb, I've recently been reading about how you mainly need to be focusing on refined sugars. Naturally occurring sugars, like those found in dairy and especially fruit, are less of a concern. I also love that greek yogurt has lots of protein which fills you up!
source unknown.
A delicate light fixture can really complete a room. I love how these DIY ideas also have a rustic kind of quality to them.Links to two of these DIY projects can be found in the image captions.
4. Lauren Conrad's 30 minute workout.
I thought this was a pretty manageable workout when I saw it on Lauren's blog (which is actually full of really helpful and inspirational health and fitness posts). After trying it the other night and only getting through two-thirds of it, I realize LC is a bawss. I was soooo sore the next day! You can find her 30 minute work-out
here
.
5. the photography of Alice Gao.
I first found out about Alice Gao and her photography through Instagram. She is one of my favorite photographers on the app. After months of iPhone admiring, I finally sought out Alice's blog,
lingered upon
. I have been following it along with her Instagram ever since!